The digital tools we use are augmentation, not a replacement for better communication mediums, ones that indicate caring.The fact that you have the ability to use email to communicate with your prospective client does not make that the right choice for many of your client communications. If there were no email, would regular mail through the post office be the right medium for that communication? Would you choose to communicate using an asynchronous medium, or would an asynchronous medium, like the phone or a face-to-face meeting better serve your outcomes?Tools like Zoom.us, Skype, FaceTime, GoToMeeting, and Google Hangouts allow you to video conference. This medium is synchronous, so it is much better than an asynchronous communication (even though sending asynchronous video is worth your time and attention). The test as to whether this is the right choice comes down to the intention behind using it. Is it because you can't be face-to-face? Or is it because you don't really want to be inconvenienced?Digital is generally more transactional in nature. Human to human communication is more strategic, and of greater value and efficacy. Real life relationships need to be augmented by the digital tools, not reduced to them. This makes your physical presence a strategic initiative and a way to create a preference.If you show up when no one else does, you have demonstrated that the relationship means more to you than it does to the person who sent an email. When you go out of your way to visit your client at their location, you create a competitive mismatch with the people who have never stepped foot in your dream client's building, who haven't met the people who work there, and who haven't taken the time to sit across from the person who is trying to decide who they want as a partner.Presence is a strategic advantage. Showing up, for many of us, is how we compete and win. The digital tools and digital channels dominate the attention of sales organizations and many sales leaders now, often as a way to reduce the costs of selling. But there is still nothing more expensive than losing, and when winning matters, it's best to show up. Essential Reading! Get my 2nd book: The Lost Art of Closing "In The Lost Art of Closing, Anthony proves that the final commitment can actually be one of the easiest parts of the sales process—if you've set it up properly with other commitments that have to happen long before the close. The key is to lead customers through a series of necessary steps designed to prevent a purchase stall." Buy Now
read more
India's very own Mars Orbiter Mission popularly known as Mangalyaan, was launched by Indian Space and Research Organization (ISRO) back on November 5, 2013. Today it has finally made its entry into Mars's orbit, making the mission a successful bet. Not only in India, the success is being celebrated and appreciated worldwide. In the words of our Prime Minister Narendra Modi "History has been created." Here are top 8 facts about Mangalyaan that you need to know:1.    India is the first country to conduct a successful Mars mission 'Mangalyaan' on its first try after US, European Space Agency and the former Soviet Union.2.    Mangalyaan's on-orbit mission life is less than ten months.3.    The essential target of the mission is to showcase nation's rocket launch frameworks, shuttle building and operations capacities.4.    Mangalyaan is equipped with at least five solar powered equipments which will accumulate the information on Martian Climate and water, if it still exists on Mars. The Orbiter is expected to investigate the surface of the planet, availability of minerals and environment.5.    The closest and farthest points of the Orbiter from Mars will be 365 Km and 80,000 Km respectively.6.    The Mission was carried out in a period of 15 months, utilizing an amount close to Rs 450 crores.7.    The Indian Deep Space Network will take care of navigation and keeping a check on the operations of the mission. NASA's Deep Space Network will assist in administrations amid the non-visible time of the Indian Deep Space Network.8.    The dry mass of the shuttle is 500 Kilos while will carry 850 Kilos of Propellant and Oxidizer to fuel the engine. advertisement
read more
Get the best of News18 delivered to your inbox – subscribe to News18 Daybreak. Follow News18.com on Twitter, Instagram, Facebook, Telegram, TikTok and on YouTube, and stay in the know with what's happening in the world around you – in real time. New Delhi: Struggling star Sushil Kumar sealed his berth in the India squad for the World Championship pipping a spirited Jitender Kumar 4-2 in a bitterly-fought 74 kg final here on Tuesday. The consistent attacks from both the wrestlers in the fast-paced final bout had the fans on the edge of their seats as close to 1500 gathered at IGI stadium to watch their favourite star in action. Sushil opened up a 4-0 lead in the first period and ended up causing an eye-injury to Jitender early in the second period. Sushil, whose return to mat after a year at an event Belarus met with a disappointing end, apologised immediately.Later, another attacking move from Sushil had Jitender wincing in pain as he suffered an elbow injury.Nevertheless, Jitender did not give up and thrice he had got hold of Sushil's right leg but lack of proper grip meant that he could not convert it into points.Sushil was feeling the heat and it was obvious that the two medical breaks he took was a ploy to catch some breath.With two push-out points, Jitender reduced the margin of defeat.It still is not over for Jitender as the Federation has given him the option to book a World Championship berth in 79kg by challenging today's winner Virdev Gulia."Everyone saw how he (Sushil) fought. I was just doing wrestling and he was … I had trouble seeing after that eye injury. I had prepared well. He was also taking unnecessary breaks," alleged Jitender, his left eye still red-shot and elbow wrapped tightly."In a day or two I should be fit. I will try to make it to squad in 79kg," he added.His coach Jaiveer accused Sushil of indulging in unfair practices."He did it on purpose. He has been doing it for years. He employed same tactics in the 2012 Olympics. It was definitely deliberate. The referees were also hand in glove. They don't want any other win against Sushil," alleged Jaiveer.Sushil, India's only individual double Olympic medallist, though outrightly rejected the charge."It was not done deliberately. He is like my younger brother. It was a good fight and if such bouts are fought consistently, the country will see good results," said Sushil."My style is not rough. My style is to win by technical superiority or pin the opponent. Today the instruction from the coaches was to just win the bout. It's an art to win wrestling bouts. I wish Jitender all the best. He respects me and even touches my feet whenever we meet," he said.The Wrestling Federation of India (WFI) President Brij Bhushan Sharan Singh also backed Sushil."It was not rough. When Vinesh Phogat suffered a broken knee, was her opponent rough. It happens in wrestling. No wrestlers comes with hands tied on wrestling mat," said Singh.When asked if it was fair on Gulia to be asked to fight again despite winning the trials today, WFI Assistant Secretary Vinod Tomar said, "This is not to favour any one particular wrestler. We want to send a strong team. Jitender is an excellent wrestler and should be given a chance to go to World Championships." Rahul Aware (61kg), Karan (70kg), Praveen (92kg) abd Viderv Gulia (79kg) won trials in non-olympic divisions. Jitender KumarSushil Kumarworld championshipwrestling First Published: August 20, 2019, 4:13 PM IST
read more
Mumbai made their first Ranji Trophy final in three seasons even though they were denied an outright win with fighting centuries from Madhya Pradesh wicket-keeper batsman Naman Ojha and Harpreet Singh on day five of the semifinal on Wednesday.Madhya Pradesh, who needed to chase a mammoth 571-run target in little more than four sessions, ended their second innings at 361 for 5 with the game ending in a draw and Mumbai entering the final on the basis of first innings lead.They meet Saurashtra in the final to be played in Pune from February 24.Madhya Pradesh, starting the day at 99 for 2, went on to frustrate the Mumbai bowlers for 109 overs, putting a much improved effort than the first innings where they managed 227 to Mumbai's 371.Ojha (113), who started the day on 14, ended up hitting his 15th first-class ton and the first this season. His 185 ball effort comprised 13 fours and a six. He shared a 159-run stand with Harpreet (105), who brought up his second century of the season and ended the tournament as his team's leading run-getter with 750 runs in 15 innings.However, it was not enough to stop 40-time champions Mumbai, entering another final with contributions from Suryakumar Yadav and Aditya Tare, who hit tons on day four to take the team to 426 in their second innings.Shreyas Iyer scored a 90 and 58 in the game with another notable performance coming from pacer Balwinder Sandhu, who took five wickets in the first innings.Brief scores: Mumbai 371 and 426 (Aditya Tare 103, Suryakumar Yadav 115, Abhishek Nayar 73; Ishwar Pandey 3/103). Madhya Pradesh 227 and 361/5 in 109 overs (Naman Ojha 113, Harpreet Singh 105).advertisement
read more
He's a World Cup winner with the world at his feet, a France hero adored around the world and Manchester United's star player. But Paul Pogba is no captain to Jose Mourinho."When we're at home we should attack, attack, attack," the 25-year-old had told reporters, candidly, after United failed to defeat Wolves in September. "That's Old Trafford. We're here to attack. I think teams are scared when they see Manchester United attacking and attacking. That was our mistake."Pogba's scathing assessment of United's attacking impotence was a knife in Mourinho's bus-parking heart. He renounced him as "second captain" and told him – in private and in public – that he would not skipper the side again. Editors' Picks Man Utd ready to spend big on Sancho and Haaland in January Who is Marcus Thuram? Lilian's son who is top of the Bundesliga with Borussia Monchengladbach Brazil, beware! Messi and Argentina out for revenge after Copa controversy Best player in MLS? Zlatan wasn't even the best player in LA! All Pogba had done in his post-match attacking football manifesto was state what Red Devils supporters are thinking. Mourinho's United attack cannot hold a candle to Manchester City, Liverpool, Chelsea or Arsenal. The Premier League's 2017-18's runners-up scrambling to stay in the top-four race, never mind the title race.However, Mourinho has dug into his Old Trafford trenches and is braced for a bitter winter fight for survival. Pogba is collateral damage in the coach's quest to stay relevant. He's a faux fall guy for Mourinho to deflect attention from a team even he admits is frozen by fear on the pitch.It changes nothing for a team inspired by a commanding Pogba performance to a three-goal comeback to defeat Newcastle United. He might never wear Mourinho's armband again, but Pogba remains Manchester United's de facto captain, leader and source of inspiration.Pogba is at the epicentre of everything brilliant that comes from a team restrained by their own tactics. His elegant ball control on display as he weaved past a Young Boys defender in United's Champions League win in Switzerland. His deft pass to assist Fred in their 1-1 draw at home to Wolves was flawless.Rewatch United's second goal against Newcastle. Pogba initiates the move with a pinpoint header into space for team-mate Anthony Martial, then ushers the defence-splitting pass with an intelligent sprint. His backwards pass that takes Mohamed Diame out the equation and gifts Martial a criminal amount of space in the opposition area to score from.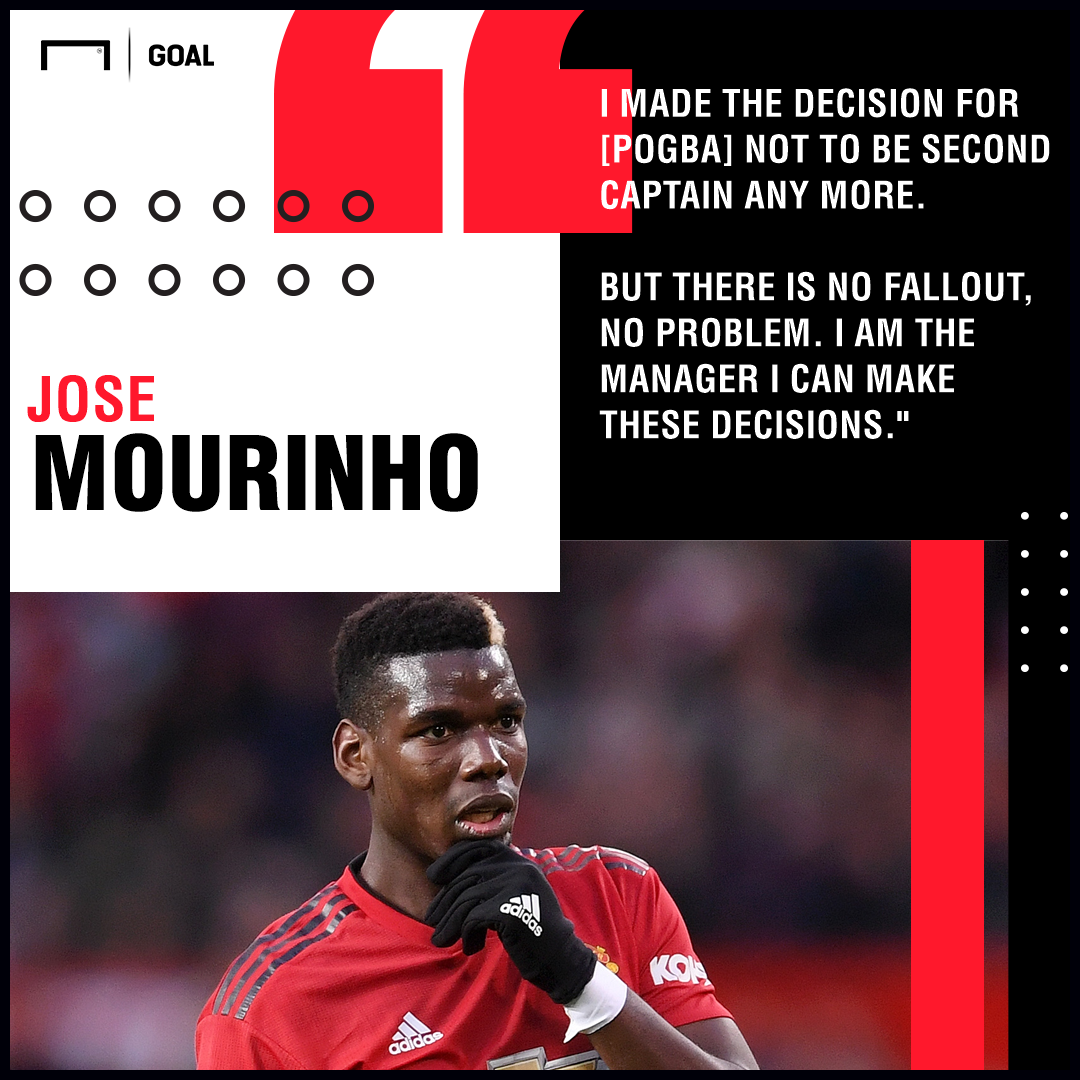 By relinquishing Pogba of United captaincy rights, Mourinho's created a hurricane out of a huff. Paris Saint-Germain would adore a midfielder with Pogba's blossoming presence, star power and performances. Ostracising a star player who fled United when he didn't feel appreciated before in 2012 is madness.Reports of Mourinho's imminent sacking ahead of the international break proved to be nonsense, but there's no doubting his job is balanced precariously. United would struggle to sack Mourinho right now though without sending a message – players before managers – to his successor.In reality, that isn't the full picture. Nothing Pogba said was wrong or worthy of punishment. If anything, the de facto United captain should be listened to by Mourinho.Look what happened when the handbrake came off against Newcastle. Not every game will be played at that relentless tempo, driven on by a buoyant home crowd. It's not Mourinho's style – and that's a criticism that has been levelled at him for years. That he's strategically inflexible and his tactics are outdated.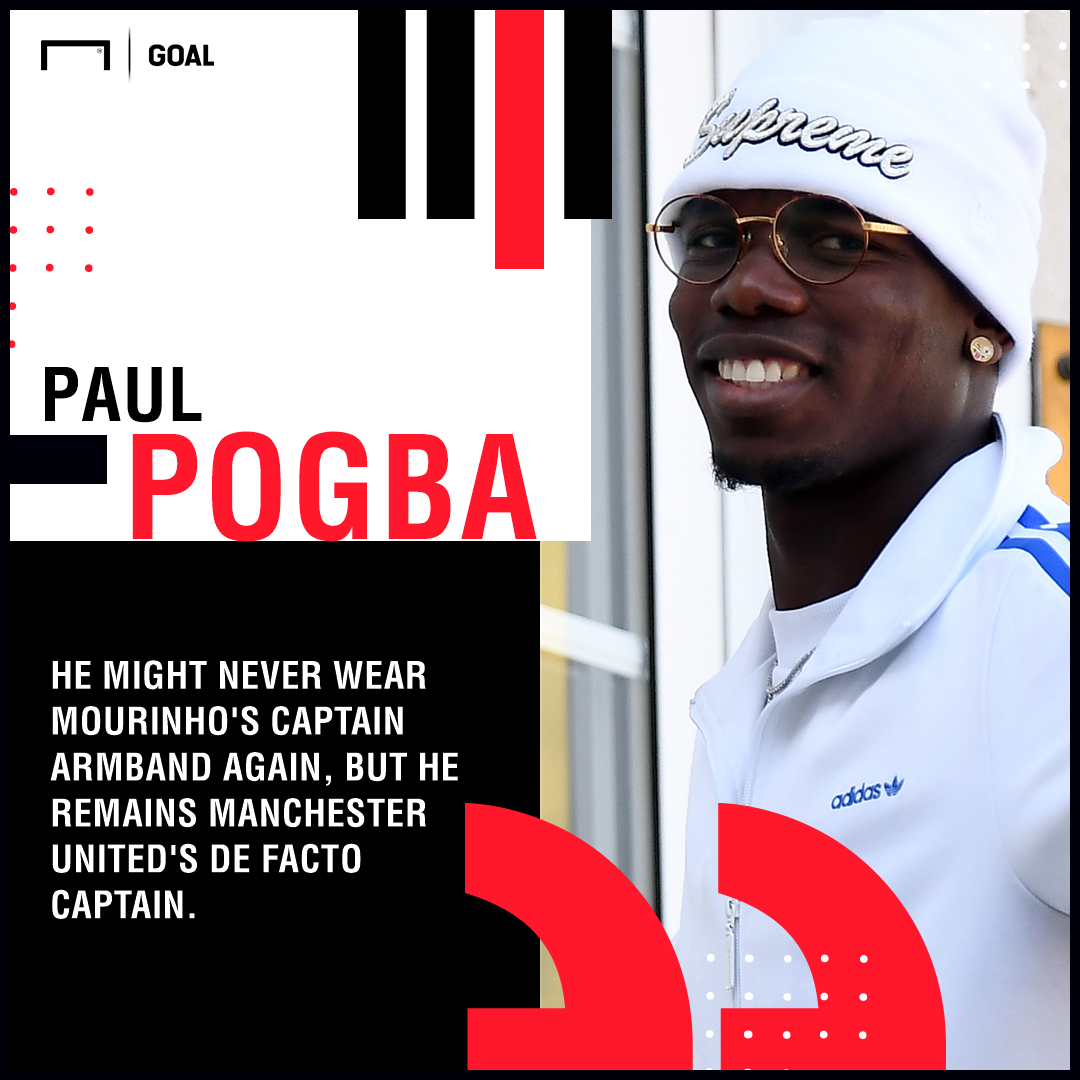 For a man who revelled in calling Arsene Wenger a "specialist in failure", the reality is Mourinho is heading down the same path as the ex-Arsenal manager. A reliance on past achievements; stubborn, blind faith despite poor results; lurching from crisis to crisis with occasional spells of positivity that stave off the sack. They're more alike than either would ever admit.Pogba, though, is destined for bigger things than Mourinho's mind games. He's already achieving those bigger things unshackled with France, winning the World Cup in Russia this summer. He's shown flashes of that same brilliance for United but it's drowned out by squad-wide motivational and tactical crises.Away from his gilded United cage during the October international break, Pogba said: "You do not have to be a captain to speak. A leader is not someone who has the armband on." He was talking to L'Equipe about France, but the subtext is loud and clear.Now the battle lines are drawn at Old Trafford, it's only a matter of time before the club have to pick between Pogba and Mourinho. A de facto captain determined to inspire change or a defiant coach desperate to avoid it.
read more
NEW YORK — After getting a big double play to end the top of the 12th inning and keep their deficit to two runs, the New York Yankees sensed they still had a chance.And why not? They already rallied late once against their AL East rivals on Friday night." It just gives you hope that just one guy has to get on and you got guys that can hit the ball out of the ballpark through your lineup," Manager Joe Girardi said, "Just get Gardy on and then we're going to take our chances."Brett Gardner did get on, and four batters later Brian McCann hit a three-run homer for a 7-5 victory over the Tampa Bay Rays that moved New York back into sole possession of first place.Mark Teixeira hit a tying three-run shot in the eighth against Kevin Jepsen, then had an RBI single in the 12th off Steve Geltz (1-4) just as fireworks began shooting off behind the scoreboard in right field.With the Yankees trailing 5-3, Gardner led off the 12th with a walk from Geltz. One out later, Alex Rodriguez and Teixeira hit consecutive singles, and McCann homered into the right-field stands for New York's first walk-off win since Derek Jeter's final home game in September."It's one of the best feelings that you could possibly have," McCann said. "A big spot like that against a team in our division, it's a great feeling."Tampa Bay lost its sixth in a row and second straight in extra innings. "If we're dwelling on one inning, the walk to Gardner is kind of what sticks out," Rays Manager Kevin Cash said.Chasen Shreve (6-1) walked two and gave up two hits and a run in the 12th but got a key inning-ending, 5-4-3 double play.With the score 3-all, Adam Warren walked Logan Forsythe starting the 12th, Brandon Guyer sacrificed. Shreve relieved and walked Asdrubal Cabrera.Kevin Kiermaier, the No. 8 batter, singled over leaping shortstop Didi Gregorius, and Rene Rivera followed with another RBI hit to put Tampa Bay up 5-3.The Rays had two baserunners called out trying to stretch singles late — and Tampa was on the wrong end of both replay reviews.Cabrera was nailed in the ninth on a throw from Gardner, the center fielder. The Rays challenged the call but it was upheld after a review of 2 minutes, 53 seconds.In the 11th, Evan Longoria slid into second safely but the Yankees requested a review, saying Longoria's foot came off the base popping up, and he was tagged out by second baseman Jose Pirela. New York got the call after a review of 2:06."It is unfortunate. I don't know if it's right, wrong, I don't think this is what it was made for," Cash said of the use of replay in this instance. "Whether he was pushed off, tagged off, or the tag was just held on, all of those things, I just don't think that that's, that's not why we have this."A-Rod had two hits and three of the Yankees nine walks on the day he finally received his 3,000th hit ball.Teixeira's drive into the second deck in short right field spoiled another stellar outing against the Yankees for Rays starter Chris Archer, who pitched three-hit ball for 6 2-3 innings to lower his ERA to 1.78 against New York in eight starts.Masahiro Tanaka looked as if he was headed for a third straight rough outing, falling behind 2-0 in the first on Longoria's RBI double and James Loney's sacrifice fly. Rivera hit a sacrifice fly in the fourth after Kiermaier's triple.Tanaka allowed three runs and six hits in six innings.(HOWIE RUMBERG, AP Baseball Writer)TweetPinShare0 Shares
read more
If you are visiting Kolkata during Durga Puja this year, you might just come across a replica of the fort of Chittorgarh.That's because one of the puja organisers is planning to build a pandal in a similar fashion, to pay tribute to Sanjay Leela Bhansali's Padmaavat.Durga Puja is the biggest festival in West Bengal and what adds to the festival's grandeur are the puja pandals, which are fashioned according to various themes.Sreebhumi Sporting Club is gearing up to recreate the entire fort, costume and theme of the movie in a puja pandal.The club, which has turned heads in the past with its unique puja pandals, will be celebrating its 46th Durga Puja this year.The pandal had recreated scenes from Bahubali last year and was a star attraction amidst all pandals in the state. Sreebhumi Sporting Club was one of the most-visited pandals in 2017 for recreating the fort of the fictional Mahishmati.TMC MLA Sujit Bose, who is one of the members of the organising committee, said, "People eagerly wait for the theme-based pandal created by Sribhumi Sporting Club. We just recreate things and themes that people acknowledge."Bose added,"Padmaavat was one of the most controversial movies this year. Mamata Banerjee, Chief Minister of West Bengal, had given permission to run that movie when other states had banned it. We have given the responsibility of creating this year's pandal to our artist Romeo Hazra, who had created last year's theme too. We will use Chandannagar's famous lighting in our pandal. We recently celebrated our foundation laying ceremony (Khuti Puja). Cricketer Manoj Tiwary, Mohunbagan captain and coach attended the ceremony. Actress Subhasree and musician Rupankar were also present."advertisementCommittee member Manish Rao said, "This time, our pandal will be based on Padmaavat. Around three to four lakh people visit our pandal daily, during the festival. We hope, this time, Padmaavat will do well. We are trying to attract more and more people."Also Read: What is Navratri? What do these nine days of festivities mean?Also Watch: Durga Puja celebrations on in Kolkata
read more
Former Jenks (Tulsa) standout Dylan Harding, a part of Oklahoma State's 2014 signing class, announced he is being forced to retire from football after a diagnosis of spinal stenosis.Here's what he wrote on his Instagram page:For everyone that hasn't seen or heard, I got diagnosed with spinal stenosis that's causing me to leave the game I've played since 2nd grade. I'll never forget the young days of watching Bedlam games with my pops and dreaming of being apart of something that special. Thankfully I got that opportunity and I'll never forget it. I just want to say thanks to all of my family, friends and people who have followed this dream of mine as it turned into a reality. I want to specifically say thank you to all of the coaches and my dad who have spent countless hours with me trying to better me as a person and a football player. I got to experience something I'll never forget. It's unfortunate I never got started to have the career many wish to have, but I gained some of my best friends through this all. I'll forever be grateful. #GoPokes"Thankful pic.twitter.com/uxsrDQIjxK— Dylan Harding † (@dylanharding4) April 9, 2016 Harding was a key part as a true freshman in 2014 on special teams and even safety, playing in every game except one regular season and the Cactus Bowl in 2014, and appearing in 11 games last season as a special teams contributor.It's pretty cool to see a local prospect like Harding mention his times growing up watching Bedlam. For Harding, he helped produce one of the greatest Bedlam memories of all time. Remember the Tyreek Hill return in 2014? That return couldn't have happened without a key block from Harding (No. 4 in the video below). If you're looking for the comments section, it has moved to our forum, The Chamber. You can go there to comment and holler about these articles, specifically in these threads. You can register for a free account right here and will need one to comment.If you're wondering why we decided to do this, we wrote about that here. Thank you and cheers!
read more
Poland Lewandowski breaks Poland's all-time scoring record Peter Hanson 01:34 10/6/17 FacebookTwitterRedditcopy Comments(0)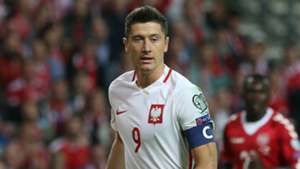 Getty Images Poland Robert Lewandowski Armenia v Poland WC Qualification Europe A first-half double versus Armenia earned the Bayern Munich striker a place in the history books as Poland's all-time best marksman Robert Lewandowski etched his name into Poland's record books by becoming his country's all-time leading goalscorer in a World Cup qualifier against Armenia.The Bayern Munich striker headed into the Group E contest one goal shy of Wlodzimierz Lubanski's tally of 48.After Kamil Grosicki had fired Poland ahead in Yerevan, Lewandowski matched the haul of his now 70-year-old compatriot with a sublime 18th-minute free-kick. Article continues below Editors' Picks Why Barcelona god Messi will never be worshipped in the same way in Argentina Lyon treble & England heartbreak: The full story behind Lucy Bronze's dramatic 2019 Liverpool v Man City is now the league's biggest rivalry and the bitterness is growing Megan Rapinoe: Born & brilliant in the U.S.A. Lewandowski, who scored his first international goal on debut against San Marino in 2008, then claimed the landmark for his own after lashing home from an in-direct free-kick inside the area 10 minutes later.Number !Robert Lewandowski is now Poland's leading goalscorer with – one more than Włodzimierz Lubański. pic.twitter.com/R9drLbTF4N— UEFA EURO (@UEFAEURO) October 5, 2017Poland will qualify for Russia 2018 with a win if Montenegro versus Denmark ends in a draw, while three points will guarantee a play-off berth at a minimum.
read more
Andy Murray has stepped up his recovery from his hip operation by playing a round of golf.The two-time Wimbledon champion had a hip resurfacing operation in January as he attempts to overcome a troublesome problem after still being bothered following initial hip surgery in January 2018. Topics Share on Facebook news The 31-year-old shared a clip on his Instagram Story of him playing golf accompanied by the message: "Played my first round of gold for 6 years yesterday…pain free. Hip resurfacing = (thumbs up)." Support The Guardian Since you're here… … we have a small favour to ask. More people are reading and supporting The Guardian's independent, investigative journalism than ever before. And unlike many new organisations, we have chosen an approach that allows us to keep our journalism accessible to all, regardless of where they live or what they can afford. But we need your ongoing support to keep working as we do.The Guardian will engage with the most critical issues of our time – from the escalating climate catastrophe to widespread inequality to the influence of big tech on our lives. At a time when factual information is a necessity, we believe that each of us, around the world, deserves access to accurate reporting with integrity at its heart.Our editorial independence means we set our own agenda and voice our own opinions. Guardian journalism is free from commercial and political bias and not influenced by billionaire owners or shareholders. This means we can give a voice to those less heard, explore where others turn away, and rigorously challenge those in power.We need your support to keep delivering quality journalism, to maintain our openness and to protect our precious independence. Every reader contribution, big or small, is so valuable. Support The Guardian from as little as $1 – and it only takes a minute. Thank you. His last appearance came at the Australian Open, losing to Roberto Bautista Agut in a gruelling five-set match in the first round, but has said since his surgery that he would love to be able to play at Wimbledon in July.Judy Murray, Andy's mother, tweeted a video of her son hitting a drive without any adverse reaction to his hip problem. Ms Murray also questioned whether her son was inspired by Tiger Woods's Master victory on Sunday, another sportsman who had come back from numerous surgeries and painful injuries. Share on Pinterest Andy Murray Share on LinkedIn Share on Messenger judy murray (@JudyMurray)Inspired by 🐅? @andy_murray #TheMasters pic.twitter.com/UWOJ00es9TApril 15, 2019 Andy Murray cautiously hopeful gamble on hip surgery may extend tennis career Tennis Share via Email Share on Twitter Share on WhatsApp Read more Reuse this content
read more
LINCOLN, NE – SEPTEMBER 08: Students of the Nebraska Cornhuskers hold a sign in support of head coach Scott Frost (not pictured) at Memorial Stadium on September 8, 2018 in Lincoln, Nebraska. (Photo by Steven Branscombe/Getty Images)The Nebraska Cornhuskers have one of the best fan bases in all of college football. That appears to be on display yet again this Saturday.Ahead of the team's road game against Colorado, it appears Cornhuskers supporters have taken over Boulder. It's also being reported that Nebraska fans bought a significant portion of the unused tickets for the game.When the contest kicks off at 3:30 PM ET, it seems very possible that the color red will dominate the stands. It wouldn't be the first time Nebraska fans have done that to a an opponent.Fans around Boulder have been tweeting about how much red they're seeing around the town. Check it out: I woke up at 5:30 this morning to head up to Boulder for the CU Nebraska game. I have never seen so many Nebraska fans for an away game. This is unbelievable. In fact, it's all I see. #GoBigRed #HuskerNation— Eli Moore (@elimoore33) September 7, 2019No idea where this figure is coming from but Rece Davis just said on Gameday that 67% of tickets purchased on the secondary market for CU-Nebraska have been bought by Huskers fans.Nebraska currently listed as 4-point favorites in the game.— Justin Michael (@JustinTMichael) September 7, 2019Its 8:30am and the nebraska cornhusker fans are already tailgating. I see more Red/White tents than Black/white #redoutalert ?? Stay tuned pic.twitter.com/aV2VdTCGpl— Akeem (@brothAdub91) September 7, 2019I've said it before & I'll say it again:Our fans don't show up because there's "nothing else to do" in Nebraska. They show up because Husker football is the best thing to do.Paint Colorado red today, Huskers. #GBR 🎈🏈— Meg (@hotmesshusker) September 7, 2019Nebraska fans have taken over Boulder. Colorado fans are not happy seeing all the red. It's gameday in Boulder, CO! Go Big Red— Austin Reynolds (@reynolds_147) September 7, 2019@CollegeGameDay Nebraska Husker fans have taken over Boulder. First sellout at Folsom Field in 4 years. Wonder why?? Expecting upwards of 20,000 in Red at the stadium. #bigredinvasion— Brandon Ross (@b_ross02) September 7, 2019For reference, Folsom Field holds just over 50,000 fans. If Nebraska fans really gobbled up anywhere near 20,000 tickets, it's going to be a split crowd at best.Nebraska, in week one, took down South Alabama, 35-21. Colorado, meanwhil, handled in-state rival Colorado State. This is truly one of the hardest matchups to predict this week.The Cornhuskers and Buffaloes kick off at 3:30 PM ET on FOX.
read more
Reuters LondonAugust 16, 2019UPDATED: August 16, 2019 13:31 IST England vs Australia (ENG vs AUS), Ashes 2019, 2nd Test: Australia's Nathan Lyon in action (Reuters Photo)HIGHLIGHTSNathan Lyon joined Dennis Lillee on 355 test wickets as he took 3-68 in the second Ashes testFast bowler Josh Hazlewood chipped in with 3-58 in the second Ashes testHazlewood's performance on his return to the side showed he was mentally strong, said Nathan LyonNathan Lyon tied Dennis Lillee as Australia's third-highest test wicket-taker after picking up three against England at Lord's on Thursday but the off-spinner preferred not to dwell on his own achievements and hailed the impact of team mate Josh Hazlewood.Lyon joined Lillee on 355 test wickets as he took 3-68 in the second Ashes test to help Australia dismiss England for 258. The visitors ended the second's day play on 30-1.The entire first day was washed out.Fast bowler Hazlewood, who was not picked for Australia's 251-run victory in the first test at Edgbaston, chipped in with 3-58 and proved he was fully recovered from a stress fracture in his back when he had Jason Roy caught behind on his third ball."I think Josh has been a world-class bowler for a long period of time," Lyon told reporters after joining Lillee on the mark behind Shane Warne (708) and Glenn McGrath (563)."I don't think he's got the rewards he's deserved as yet in his career, I think they're to come."In my eyes Josh is up there in the top-three bowlers in test cricket – that's my personal opinion."Lyon added that Hazlewood's greatest strength was his ability to build pressure on batsmen, a skill that helped McGrath achieve his success."His control hitting that nagging length but having the skill to go both ways, in and out," Lyon added of Hazlewood's repertoire."But then he's got a pretty strong bouncer as well, and it's usually on the money."advertisementThe strength of the Australian pace battery on tour in England, they left out Mitchell Starc and dropped James Pattinson for the Lord's test, has given coach Justin Langer difficult selection decisions to make.And Hazlewood's performance on his return to the side showed he was mentally strong, Lyon added."I know he was disappointed to be left out of the first test, but to come back and bowl the way he did today – hats off to Josh," the 31-year-old said."I thought he was the pick of our bowlers."Also Read | The Ashes 2nd Test: Australia take control after bowlers impress at Lord'sAlso see:For sports news, updates, live scores and cricket fixtures, log on to indiatoday.in/sports. Like us on Facebook or follow us on Twitter for Sports news, scores and updates.Get real-time alerts and all the news on your phone with the all-new India Today app. Download from Post your comment Do You Like This Story? Awesome! Now share the story Too bad. Tell us what you didn't like in the comments Posted byNitin Kumar Tags :Follow Nathan LyonFollow Josh HazlewoodFollow Ashes 2019Follow Eng vs AUS Ashes 2019: Nathan Lyon joins Dennis Lillee but reserves praise for Josh HazlewoodEngland (ENG) vs Australia (AUS), Ashes 2019 2nd Test: Nathan Lyon joined Dennis Lillee on 355 test wickets as he took 3-68 in the second Ashes test to help Australia dismiss England for 258. The visitors ended the second's day play on 30-1.advertisement
read more
Nova Scotians from across the province gathered, today, Nov. 6, to recognize and celebrate hundreds of cadets during the province's inaugural cadet day. The legislature passed the Sea, Army, Air and Navy League Cadets Day Act earlier this year. It set aside the first Saturday in November to honour cadets and the volunteers and supporters of the cadet program. "Our young people are our future, and the valuable life and work skills — such as teamwork, leadership, good citizenship and physical fitness — that they learn in cadets will benefit them throughout their lives," said Premier Darrell Dexter. "As a former cadet, I put into practice what I learned as a cadet each and every day." Lt.-Gov. Mayann Francis, the Premier's Office, cadets, officials and guests participated in a flag-raising at Province House. Sea, Army, and Air Cadets are national programs for youth age d 12 to 18. They are a partnership between three civilian organizations — Navy League, Army Cadet League and Air Cadet League — and the Canadian Forces. The Navy League also sponsors the Navy League Cadets for youth age d 9 to 13. Sea, Army, and Air Cadets offer fun and challenging experiences that develop good citizenship and leadership, while promoting physical fitness and awareness of the role of the Canadian Forces. Navy League Cadets uses a naval theme as it develops patriotism, good citizenship, self-discipline and respect without a military component. "Cadets is the best program ever: you learn so much, grow as a person, and even benefit your community while you're doing it," says 16-year-old Warrant Officer Mashael Saleh, a Dartmouth teen who arrived home earlier this week from a three-week expedition to Mount Everest with the Army Cadets. "I've met new people and travelled all over the world with Cadets, and I think cadet day will help get the word out about the program and encourage people to take advantage of the many opportunities." There are 3,600 Sea, Army, and Air Cadets in 86 corps and squadrons across Nova Scotia with a history that dates back more than a century. Navy League Cadets began in 1948, and 125 young people now take part in the program. Among the notable Nova Scotians who have been cadets are former premier John Hamm, Halifax Mayor Peter Kelly and country singer George Canyon. More information on Sea, Army, and Air Cadets can be found at www.cadets.ca while more on Navy League Cadets can be found at www.navyleague.ca.
read more
MONTREAL – Elated French fans burst out of bars and into the streets of Montreal on Sunday, as a celebration of their soccer team's World Cup victory turned into an joyful dance party.Police moved quickly to close off several blocks of St-Laurent Boulevard to cars as hundreds of fans, many draped in French flags and sporting red, white and blue face paint, danced in the streets to celebrate France's 4-2 victory over Croatia.An overturned garbage can was turned into an impromptu drum and a white Volkswagen Golf — doors open and radio blaring — became a boom box, as fans spilled out of bar L'Barouf in the Plateau-Mont Royal neighbourhood, which was draped with a two-storey-tall French flag for the occasion.One fan fired red, white and blue smoke into the air, which quickly engulfed the ecstatic, sweaty crowd."We did it!" exclaimed Samuel Florant, in between dances and impromptu renditions of the French anthem, "La Marseillaise.""We were kind of scared because Croatia had a great World Cup, but we did it!" he said."We are very proud, we love the French, the French team, the French country, the French people — everything is great," said another fan, Chris Boilah.Boilah, who's from the south of France, cited Kylian Mbappe's goal in the 65th minute that put France up 4-1 as the moment when he knew his team would win."When we have four, it's complete, it's the winning time," he said.Soccer fans across Canada packed into bars, parks and living rooms to watch the thrilling, six-goal final.In Croatian Parish Park in Mississauga, Ont., pride overshadowed disappointment at the result as fans waved massive Croatian flags, while fire crackers let out streams of red, white and blue smoke as soon as the match ended.Despite their team's defeat, fans said they were feeling fantastic after their country's first-ever World Cup Final appearance."I've never seen this many Croatians here in my life…. We made the final, nobody expected it for such a small county," said Peter Ganza, who is Croatian-Canadian. "I'm just glad we're here.""We are so happy because this is such a close community. This is such a great win, even though we didn't win at the end," said Ganza's mother Ana, a Croatian poet and teacher.In the Toronto area, about 10,000 people list Croatian as their first language, according to Statistics Canada. Half of that population live in Mississauga.While the crowd in the park began the match with exuberant cheers, the red-and-white clad fans became progressively less talkative as the match went on.But once it was all over, fans seemed ready to call it a victory."(I'm) super proud of the boys, I couldn't ask for anything better," said 19-year-old Dario Jezerinac, who said he and his friends planned to party all day and all night in the park."Everyone doubted us, but we came to the finals and played our hearts out."In Montreal, home to nearly 57,000 French nationals, the crowd began the match with a roar, and the decibel level only seemed to rise as the game progressed.Near the end, a fan crowd-surfed above the audience that packed L'Barouf, which exploded with cheers and screams as the final score was announced.Crammed on the terrace outside the bar, fans waved flags, honked horns and cheered on their team with calls of "Allez Les Bleus" as police tried to keep the elated crowd from spilling onto the street.The bar was so packed throughout the game that Montrealer Henri Gigandet had to settle for the occasional glimpse of the TV while following the cheers, jeers and groans of the crowd. Still, he said it was worth it."It's the ambience, the vivre de joie and everything," he said.Though he's not a French citizen, Gigandet said the event meant something to him as a francophone, as he stood on a corner waving a red, white and blue flag meant to symbolize the unity of French speakers across Canada."It's our roots," he said.—with files from Olivia Bowden in Mississauga.
read more
Saks Fifth Avenue has announced that Will Ferrell, Ana Gasteyer, Vanessa Bayer, Cecily Strong and Colin Jost have been named as the Entertainment Industry Foundation (EIF) ambassadors for Saks Fifth Avenue's 2014 Key To The Cure campaign, representing talent from Saturday Night Live's past and current casts shot by famed SNL photographer Mary Ellen Matthews.Key To The Cure T-ShirtCelebrated New York designers Marcus Wainwright and David Neville of rag & bone have created the limited-edition tee exclusively to benefit the campaign, which coincides with the Emmy Award-winning show's 40th Anniversary season. The celebration will continue with exclusive merchandise inspired by notable Saturday Night Live characters from seven New York designers."We're proud to have Will, Ana, Cecily, Vanessa and Colin serve as the faces of Key To The Cure in support of this deserving cause," said Lorne Michaels, Creator & Executive Producer for Saturday Night Live."Key to the Cure has been a philanthropic focus for Saks Fifth Avenue for many years, and I am thrilled to continue this collaboration with the Entertainment Industry Foundation's Women's Cancer Research Fund," said Marigay McKee, President, Saks Fifth Avenue. "I'm proud of the contributions that Marcus & David of rag & bone, Saturday Night Live and our designer partners have brought to this year's campaign and look forward to raising awareness for such an important cause."Now in its 16th year, Key To The Cure has taken a new approach, offering a unisex tee for the first time. The shirt will retail for $35 at Saks Fifth Avenue stores, Saks Fifth Avenue OFF 5TH stores and online at saks.com. 100% of the proceeds from each shirt sold will be donated to the Entertainment Industry Foundation's Women's Cancer Research Fund, benefiting charitable programs dedicated to finding new detection methods, better treatments and, ultimately, cures for women's cancers. The tee debuts at Saks Fifth Avenue on October 1."We are very proud to partner with Saks for Key To The Cure and lend our support to such an important cause," said rag & bone designers Marcus Wainwright and David Neville. "EIF's Women's Cancer Research Fund is incredible. To play even the smallest of roles to raise money on their behalf is an honor. We really hope that people will go out and buy the limited-edition unisex T-shirt as 100% of the purchase price will benefit, through Saks' Key To The Cure, the amazing Entertainment Industry Foundation's Women's Cancer Research Fund."Will Ferrell, Ana Gasteyer, Vanessa Bayer, Cecily Strong and Colin Jost will appear in a national public service announcement (PSA) wearing the rag & bone limited-edition tee. The Key To The Cure PSA will appear in major fashion and lifestyle magazines in September and October. Saks Fifth Avenue's charity shopping weekend will take place Thursday through Sunday, October 16 to 19, at all Saks Fifth Avenue and Saks Fifth Avenue OFF 5TH stores nationwide and on saks.com. During the shopping weekend, 2% of participating vendor sales up to $500,000 will be donated to our national beneficiary, the Entertainment Industry Foundation. In the 15 years since the inception of the Saks Fifth Avenue charity shopping weekend, the retailer has raised over $35 million for cancer research.In addition to the partnership for the annual Key To The Cure campaign, Saks Fifth Avenue will sell exclusive merchandise inspired by notable Saturday Night Live characters from seven New York designers. These items, curated by Saturday Night Live's Emmy-nominated costume designer Tom Broecker, will be available in Saks Fifth Avenue's New York flagship store and on saks.com during the Key To The Cure shopping weekend, October 16 to 19. The merchandise includes Mango's shorts as interpreted by Alexander Wang, The Nerds outfit as interpreted by Alice + Olivia, a dress fit for The Californians as interpreted by Diane von Furstenberg, Spartans Cheerleading uniforms as interpreted by Elizabeth and James, hats fit for The Coneheads as interpreted by Eugenia Kim, Mary Katherine Gallagher's school uniform as interpreted by rag & bone, and Gilly's dress as interpreted by Suno."The SNL-inspired collection pieces created by Tom, Saks and the designers are an incredible tribute to the show's history," Lorne Michaels said.SNL's Tom Broecker said, "As one of the show's costume designers, I am thrilled to be working with Saks and all the amazing designers they have brought on board to help realize this creative collaboration between TV characters and the fashion world."
read more
OTTAWA — As an international investigation of tax evaders broadens to include Canadian authorities, the federal government says it has convicted just 44 individuals of offshore tax cheating since 2006.And the total amount of fines levied — $6.8-million — is less than the $7.7-million in taxes that were evaded.Between April 2006 and March 2012, a total of 44 convicted tax evaders were collectively sentenced to 337 months in jail, an average of about seven months each.The figures came this week from the Canada Revenue Agency in response to a question in Parliament from Liberal MP Geoff Reagan.Revenue Minister Gail Shea also announced this week that Ottawa is being given access to Canadian data from an ongoing offshore tax-evasion investigation being conducted by American, Australian and British authorities.Although the revenue agency publishes the names of people convicted of domestic and offshore tax offences, it posts their names online for only six months — after which it says privacy rules prevent it from identifying the individuals.New data from Statistics Canada shows Canadian funds in the world's 12 biggest tax havens grew to a record $170-billion in 2012, according to Canadians for Tax Fairness. read more
"Industry, governments and community leaders have a moral obligation and a vested interest in closing the gap between the reached and unreached," she said in a keynote address to the World Vaccine Congress in Lyons, France. "We've made progress before, but much more needs to be done to end stubborn inequities that cost millions of children's lives."Ms Bellamy pointed to the polio eradication effort as an example of the global community's capacity to reach children in the most remote places as well as those who are socially marginalized. "The lesson here is: If we can come this close to eradicating polio, there is no excuse for not ridding the world of killers like measles, too."The 70 per cent of children reached worldwide in 1990 with the "basic six" vaccines against whooping cough, measles, diphtheria, polio, tuberculosis and tetanus had not changed, she said.The three-pronged approach of a Global Vision and Strategy for Immunization jointly developed by UNICEF and the UN World Health Organization (WHO) aims to reach more children with lower-cost, effective vaccines, to link routine immunization to other health interventions and to introduce advanced vaccines at affordable prices. Those could include inoculations against rotavirus, human papilloma virus, pneumococcal infection, dengue fever and even malaria, she said.A global survey of child mortality UNICEF made public last week showed that 98 countries are lagging behind in their efforts to reach the globally agreed Millennium Development Goal of a two-thirds reduction in child mortality from 1990 to the year 2015, especially in countries plagued by conflict or HIV/AIDS where immunization rates are generally low."It's clear that we have to learn some new tricks to reach the goals the world has set for itself," Ms. Bellamy said. "The strongest possible partnership between the private and public sectors is a crucial first step, both in ensuring a steady, affordable supply of vaccines and in making sure it reaches the children who are hardest to reach. It's a double challenge." read more
PITTSBURGH — Kenny Pickett isn't offended by the term "game manager." Last the Pittsburgh sophomore checked, the phrase isn't an insult but a job description."Every quarterback needs to manage the game first," Pickett said.Pickett's pre-snap checklist is lengthy. Is the protection right? Does he need to audible? Are the other 10 guys lined up in the right spot? What defence are the opponents in?"There's a lot that goes on," Pickett said.Each decision is vital in determining whether the ensuing play does or doesn't work, one of the reasons why Pickett doesn't get too caught up in what he does — or more specifically, what he doesn't do — once the ball is in his hands. If he needs to throw it, great. If he doesn't, even better. Pickett insists he'll never get caught up in his own numbers."My whole mindset is to find a way," he said.One the 20-year-old has no plans on changing Saturday when he leads the Panthers (7-5) onto the field to face No. 2 Clemson (12-0) in the ACC Championship game in Charlotte, North Carolina.While Pickett's first full season as a starter largely lacked the dazzle of his spectacular coming-out party — he accounted for all three Pitt touchdowns in an emphatic stunner over then second-ranked Miami in the 2017 finale — he hardly cares. He passed for just 1,825 yards, the fewest since 1996 by a Pitt quarterback who played in at least 10 games.Not that it matters to Pickett. He committed to the Panthers because he believed in what coach Pat Narduzzi is building, not to mount a Heisman Trophy campaign. By that metric, this year has been a success."I wanted to get back to a championship here," Pickett said. "It's where this university has been and where it needs to be, winning championships."Pitt won the Coastal Division for the first time thanks in part to Pickett avoiding mistakes — he threw just five interceptions — and the ever-churning legs of running backs Qadree Ollison and Darrin Hall. If Pickett spends most of Saturday turning around and stuffing the ball into the midsection of his backfield mates, he stressed he will do it "with a smile on my face."A smile Pickett has tried to maintain during a sometimes uneven year. The Panthers played a daunting nonconference schedule that included losses to Penn State, Central Florida and Notre Dame, games in which he was largely a nonfactor. He averaged just 115 yards passing in the setbacks and his regular season ended with him watching from the sideline after Miami sacked him six times in a 24-3 defeat that took some of the momentum out of Pitt's run to a division title.Call it part of the maturation process, one Pickett understands was unavoidable, pointing out "some things you can't learn until you go through it." He believes the growing pains have helped make him a better player. Asked to describe the difference between where he is now and where he was a year ago, Pickett responded, "I'm a lot more confident in what I'm seeing and slinging it."Clemson defensive co-ordinator Brent Venables is wary. The Tigers have one of the most dominant defensive lines in the country but gave up 510 yards passing last week to South Carolina's Jake Bentley and have had issues this season with quarterbacks like Syracuse's Eric Dungey, who are efficient if not dynamic."So Pickett, he's a good football player," Venables said. "He's tough, he's instinctive. Throws a good ball. He's a mobile guy. Plays with a good edge to him, very competitive. Don't know him from Adam, but you can tell all those things from tape. Just kind of a baller."A moniker Pickett has earned nearly from the moment he stepped on campus in January 2017. He spent most of his freshman year as the third option behind Max Brown and Ben DiNucci. Yet his teammates noticed a swagger about Pickett that belied his inexperience.Defensive back Dennis Briggs caught a firsthand look last fall while Pickett was running the scout team in practice.Briggs came in on a blitz and figured he had Pickett cold. One problem. When Briggs went to wrap Pickett up, Pickett spun out of the way and vanished."Almost broke my ankles," Briggs said. "I'm like, 'Who is this dude?'"Briggs laughs at the memory, mostly because he understands he's hardly the only one who's been embarrassed after underestimating Pickett. It happened to Miami last fall. The Tigers understand they can't afford to let it happen to them if they want to reach the College Football Playoff for a fourth straight year.Pitt is a 25-point underdog. That's fine by Pickett. Defying the odds is kind of his thing. He watched on TV two years ago when the Panthers stunned Clemson in Death Valley. His view will be far different this time around. A win and the Panthers take another step closer to achieving the vision Narduzzi outlined to Pickett on the recruiting trail, a vision set on winning, not mind-boggling stats. Just the way Pickett likes it."We're finding who we are, finding our identity as a program," Pickett said. "I'm just doing my part to step up as a leader of the offence."___AP Sports Writer Pete Iacobelli in Clemson, South Carolina, contributed to this report.___More AP college football: https://apnews.com/Collegefootball and https://twitter.com/AP_Top25Will Graves, The Associated Press read more
…in light of public outcry to have imposition repealed -Too many questions unanswered- O'TooleDr Brian O'TooleDirector of School of the Nations, Dr Brian O'Toole, whose organization has been fervently articulating against Government's move to impose 14 per cent Value Added Tax (VAT) on private education, has issued several thought provoking questions to the APNU/AFC Administration, the intent of which it would seem is, to get Government to reconsider its recent Cabinet decision to keep the tax in place, with a view to re-evaluate it in 2018.O'Toole has also garnered responses from prominent figures, who have put the Administration on blast for its 'unilateral' decision to continue to impose the tax, even tough many stakeholders have decried the consequences the imposition of such a tax would have on the future of education in Guyana, particularity as it relates to the poor and the middle class.O'Toole quoted, one such prominent figure, Roy Beepat Chairman of the Giftland Group of companies who said "On Behalf of the Giftland Group of companies we urge the Government to repeal this tax on our students, apart from the marginal families who would have to drop their children from private education, somewhere inside there we may be depriving a future Leader the opportunity to develop and achieve."This cannot be a better life for our people when it is so oppressively against our poor and aspiring, as the rich will not feel the effects of this tax, if the Government feels that there is unfairness in tax collections do this against the offenders not the innocent. This single Tax can and may be the difference between being re-elected and not, as when the 15,000 petitioners go to the poll they will surely remember this."See O'Toole's full statement below: With so much coverage in the media over the past several weeks about the imposition of a 14% VAT tax on Private Education – is there anything more to say?  I think there is. At the very least, there are many unanswered questions. We are in the midst of Grade 6 assessments where the children of Guyana have to answer a host of questions. This letter is an attempt to pose some questions, not to children but to Guyana's decision-makers.  This does not pretend to be a research study on the issues rather it is a summary of simple questions posed to about 30 of Guyana "leaders" in search of clear answers on where they stand on this matter.Some of the answers I received to the questions include the following:Minister Rajmatan was very candid in stating that that he supports the VAT saying simply that "the government has to raise money" as they have a significant deficit. I should have asked him what other sources of additional revenue the Cabinet considered and why they were rejected. Another omission on my part, as an inexperienced "reporter" was the failure to ask for an explanation on their 'about face' on VAT on private health services, how much they had expected to collect from that source and how is the shortfall to be made up?I then told him that already 10% of our ABE students have dropped out of the course. He said he was "very sad to hear about that."By comparison, Marlon Williams the General Secretary of AFC​, was very clear that, in giving a personal not party response, that he was completely opposed to the 14% VAT, saying, that "there should be no VAT on education…. the human capital in any country is its people, as such there can be no such punitive tax on education. …… Guyana has fought for free education for almost 50 years and we simply cannot turn our back on it now".The Deputy Mayor of Georgetown, Lionel Jaikaran said, "I sincerely think that the 14% VAT on private education should be rescinded. We are a developing country and the education of our young citizens is preeminent for our long-term growth and economic success.  I give kudos to our public school system, however, it's a known fact that it is hard pressed to keep up with the demand for higher quality educational services. I myself happen to have three children in the private school system and therefore I'm well aware of the sentiments of other parents that are in my position. While I'm cognizant and appreciative that our Government has to garner finances through taxation to run the Country in an efficient manner, I do believe the private schools that are evading the tax net need to be brought into line and sanctioned, instead of the parents who choose to send their children to the above mentioned institutions.One of the leaders of the business community, Roy Beepat, said, "On Behalf of the Giftland Group of companies we urge the Government to repeal this tax on our students, apart from the marginal families who would have to drop their children from private education, somewhere inside there we may be depriving a future Leader the opportunity to develop and achieve. This cannot be a better life for our people when it is so oppressively against our poor and aspiring, as the rich will not feel the effects of this tax, if the Government feels that there is unfairness in tax collections do this against the offenders not the innocent. This single Tax can and may be the difference between being re-elected and not, as when the 15,000 petitioners go to the poll they will surely remember this."Christopher Ram shared the following in his interview, "As one who was "rescued" by private education offered by the privately-owned Cambridge Academy which later became a victim of the failed no private education policy, I find the imposition on VAT on education to be disappointing, depressing and distressing at a national and personal level. I fear for the potential loss of opportunities for the children of poor parents across the country who might find that the VAT has stretched to breaking point their ability to find an additional 14% on a significant chunk of their meagre budget.At the personal level, disappointed that a number of key political figures who privately claimed to oppose VAT on education could not convince their colleagues that the removal of the tax was not only the right thing to do, but the bright thing to do; disappointed at some of the uneducated excuses offered for the retention of the tax and the Government's duplicity when compared with VAT on medical services; disappointed that the Education Minister from the WPA was unwilling to take a stand on an issue which he and his Party have embraced even before its foundation; and most of all disappointed at President Granger who before this fiasco, could properly lay claim to be Guyana's first Education President. "Another prominent businessman, Peter Bouchard, stated, "The figures are quite simple –  a $250 billion budget and $350 million expected revenue from private education VAT.   Apart from the fact that VAT is not a service tax, this revenue is a very small portion of the total budget.  We all have to live within our means – in private life, in Companies, in all walks of life.  If the Government has to wring blood from the stone of education to meet its target then I strongly suggest it revisits its target, lest the blood of education in Guyana should dry up and cease to flow and our future so-called" good life" should prove to be empty electioneering words, words which will never again be believed when it comes time to vote".A leading Educator from Trinidad, Ravi Ragoonath, simply observed, "It is truly an unfortunate time when Government opts to tax education."There were about 20 others that I invited to comment, including a number of Cabinet Ministers. It could be that the contact information for them was incorrect or they were simply too busy, but there was no response.In preparing this letter I decided to re-read all 1,500 comments that have been published on our Ipetition (see: www.ipetitions.com/petition/education-vat-free). It makes fascinating reading.  On February 24th the petition was delivered to the President & Ministers Jordan and Roopnarine. There was no response until Gordon Mosley "reported" that the President was going to rescind the VAT decision. Two days later, after this mistake or "fake news"  or change of position it was reported that the President had "changed his decision."   We continued with the petition, more persons signed and again it was ignored.There is not one comment, amongst the 1,500 comments published on the on line petition, that supports the 14% tax – not one.  The following is a collection of some of those comments;Jerry Bacchus, Pompano Beach, USA, "VAT on education is a backward step"Keith Gordon, Guyana, ".. find another way to raise revenue … please speak out Minister of Education."Charlotte Francis, Guyana, "..there must be at least one person with a heart in this decision."Francis Gittens, Guyana, "private education should be funded not taxed."Sunrita Ramlall, Brooklyn, New York, "…. I am a retired Head Teacher ..its unreasonable ..what a shame people."Yashoda, Guyana, "don't raise an ignorant nations please."Christopher Williams, Guyana, "education is the only way out of poverty."Keshawn McAllister, Linden, "how do you know that I man not paying a loan to afford private education?"Oswin Lynch, Guyana, "where is the study which validates this measure?"Maria, Guyana, "this is discriminating against private school children."Renee Chester, Guyana, "this is not what I voted for."Annika Narine, Guyana, "can I ask the persons responsible for this to highlight the benefits of this to us?"Geetanjali Lu, Guyana, " if you want to help the country let education be VAT free"Darma Persaud, Guyana, "VAT on education means Yes to school drop out."Gordon Britton, Grand Bend, Canada, education is a human right not a good or service to be taxed like a luxury car."Merle Huntley, Cape Town South Africa, "the benefit to the state of an educated population is way more valuable than any amount of tax revenue."Janet Joseph, USA, "President Burnham promised free education from the womb to the tomb."Joanna Phillips, Guyana, "why should you pressure me for wanting to educate my child?"Jason Alli, Guyana, "why should this administration punish me for wanting the best for my child?"Rajkumarie Singh, Missassauga, Canada, education should be free …give everyone a chance."Alicia Isaacs, Guyana, "for better future leaders lets say VAT free education."Hemchand Balli, Guyana, "the government should show that they care for the people."Azad Khan, Guyana, "..terrible …retrograde move."Aaron Josiah, Guyana, "the poor find it difficult and sometimes impossible to afford higher education …VAT makes it even harder."Anne Pearson, Dundas Canada, "education is far too important to discourage persons from attending schools."Vaidehi Narine, Guyana, "the future depends on us, don't try to make it even harder."Dominic Kibak, Kenya, "we have to honour the UN Declaration of Humna Rights."Vera Zhigalova, Czech Republic, education is not a thing by which we should build a country's finances."Rajeev, Guyana, "so much for free education."Anil Balli, Guyana, "show that you really care for the people of Guyana."Marieo Chung, Guyana, "taxing education is not conducive to the development of this country."Somava Stout, USA, ä tax on education risks the future."Mona, USA, are we trying to go back to the time when no one could read and write?"Hussain Abdelaziz, Milan Italy, education is the key to our future."Kevin McKenzie, Guyana, "people expect the government to be compassionate towards its people."Sharon Kwok, Missassagua Canada, "how is it possible for a government to put a tax on education?"Andrew Budhram, Arima Trinidad, "draconian at best."Rondecia Wallace, Guyana, "this move by government is heartless."John Edwards, French Guiana, "to tax education is absurd."Imran Bacchus, Guyana, adding VAT just makes the future of many Guyanese more difficult."Amanda B, Guyana, "Yes I have a choice … 2020."Jason Joseph, Guyana, "it demonstrates backward thinking."Peter Boucard, Guyana, "this is one of the most backward steps ever taken by any government in the world."Jaime Singh, Guyana, "I am presently studying at a private school …VAT means I may have to drop out."Eudo Singh, Guyana, "by destroying the buds you will see no flowers."Deen Sharma, Guyana, "the tax on education is unfair and counterproductive."Yonette Gordon, Guyana, "APNU/AFC said education should be free for all.The questions therefore are:Question #1:  How does a coalition government, with a majority of one, manage to ignore a petition signed by more than 15,000 persons?  How can it be accepted that such a statement by more than 2% of the population, and a significantly higher percentage of the "voting" population, can be totally ignored?Question #2: ​How can the mantra that there is a "huge budget deficit" be repeated so often by those in power in recent weeks and yet none of the leaders suggest other possible sources of revenue? In our homes throughout this country if we have a "deficit" we simply cut spending.  Is the huge unpopularity that the 14% has created worth the extra dollars in government coffers?Question #3:  Another often repeated statement has been that 'so many of the private schools are not paying their taxes'.   Nobody against the 14% VAT has argued against this point. Nor should they. If the defaulters paid what they should there would be no need for extra burdens on those who are already paying significant sums in taxes. Why is it seemingly so difficult for a government with all its powers to resolve such a flagrant injustice?Question #4: If it is accurate, as some Ministers have suggested in the media, that certain schools have been granted tax free status as a "religious school" why is the same concession not given to schools run by persons of other Faiths?  Is that justice?  As Christopher Ram observed when he was interviewed for this article, "the laws are very strict on tax exemptions and Government needs to explain the law under which either they or their predecessor made some schools exempt from income tax. The same is true of UG.Question #5: Senior Cabinet Ministers have repeated the statement, "they have a choice" presumably meaning that the parents can save significant sums by simply returning to public schools.  Has the government stated that the public education system, which is presently the target of a Commission of Inquiry because of "shortcomings" as stated by various Ministers, has the capacity to re-integrate the thousands of persons who may be forced to leave public schools?Question #6: The handful of commentators of the pro 14% lobby assert that there is no need for private education as the results from public schools is more than adequate. Have any of those statements been supported by research evidence?  The overwhelming body of evidence from national Primary examination results is that private schools are significantly over represented in terms of "success".  Another commentator talks about CSEC success at the top public schools – did he factor out of the equation the contribution of the lessons machine before school, after school and at weekends?  Are lessons teachers liable for the 14%?Question #7: If you cannot afford the 14% increase why not simply return to the free government provision?  Within a few weeks of the 14% imposition more than 10% of the 800 ABE students at Nations have dropped out and joined the ever-swelling ranks of the unemployed and unemployable in Guyana. The public system has no equivalent course to the ABE programme offered at a small handful of private centres.  Furthermore, if the thousands of students at the 8 Off Shore Medical schools cannot find the additional 14% where will they go? Many will return to India, Nigeria, Rwanda, Bangladesh with a jaundiced view of Guyana.  The Aerontaical School attracts students from Guyana and the wider Caribbean – the government makes no attempt to provide them with state sponsored training.  In addition, what will happen to the Jamaican Law school that was introduced across the front pages of our newspapers a few weeks ago, will the Jamaican Consortium simply look for a more conducive country to do business?Question #8: Do we care as a people about the international image that has been created by this tax. Many thoughtful and serious commentators who have actually researched this issue, such as Monique Ifill, cannot find a single example anywhere in the world that has imposed a similar tax on private education. By contrast the critics of the 14% give example after example of enlightened governments throughout the world giving financial incentives to private schools as they reduce the burden on the state? How have we been able in Guyana to fly in the face of all this evidence?Question #9: Is it true, as some government Ministers assert that "private schools are making significant sums of money?"   That may be a simpler question to answer. Yes, some are making "significant" money.  Is that wrong?  We could instead create a state like North Korea where we would not have that problem. A more pertinent question is "do those schools pay their fair share of tax?" – the ones that are tax compliant pay millions of dollars in Income Tax and Corporation Tax, as indeed we should, but not an additional 14%.    We need to be careful that we are not developing an anti-private enterprise culture in Guyana – with a huge oil flow around the corner that will not send the right message to the international developers who will be essential to develop those prized riches and who are, no doubt, watching this VAT saga.Question #10: Why don't the private schools simply pay the 14% themselves?  Yes, that can be done – once all the other businesses in Guyana do the same then the private schools can follow suit.Question #11: Minister Ramjattan supported his Yes vote by saying simply that there is a significant deficit in the budget and that no Ministry would agree to a cut in "their" expenditure.  If this happened before elections, rather than after, would they not have been obliged to sincerely listen to and respect the views of the people?Question #12:  A large public "consultation" was held at the Cultural Centre last week. Just before the majority of persons walked out, while the Prime Minister was still talking, it was announced that no change re the 14% would be made for at least 9 months. If such a decision had already been made what was the purpose of the meeting?  Would such unilateral action have been successful prior to elections?  Why can it be thought to be acceptable now?Question #13: In conclusion, where does that leave us?  By abandoning any decision for almost a year the government has succeed in exhausting and frustrating thousands of persons.   A significant number of the youth of this country, already disenchanted by politics are now totally disillusioned. They look for their leaders and can't find them.Question #14: In retrospect are the dollars taken worth the pain, suffering and disenchantment of thousands and thousands of persons?For the children to succeed at their exams this week they would have been required not only to attempt all the questions but more importantly give clear and concise answers.  We surely deserve answers to each of the above questions. Is that too much to ask for?Dr Brian O'TooleDirectorNations Share this:Click to share on Twitter (Opens in new window)Click to share on Facebook (Opens in new window)RelatedAgainst public outcry: President says 14% VAT on private education remainsMarch 2, 2017In "Business"WPA opposed to Govt's imposition of VAT on private educationJune 20, 2017In "latest news"PM Nagamootoo says education tax removal off the cards this yearApril 8, 2017In "Business" read more
Allergies : les pollens s'éloignentFrance – Voici une bonne nouvelle pour tous ceux qui souffrent du rhume des foins : les pollens reculent.Le Réseau national de surveillance aérobiologique (RNSA) a livré vendredi 23 juillet ses dernières observations sur le contenu de l'air. Les pollens de graminées, châtaigners, plantains et urticacées ne sont présents qu'en petite quantité sur tout le territoire français. Le risque d'allergie est donc faible à moyen.À lire aussiAntihistaminique : qu'est-ce que c'est ? A quoi ça sert ? Après quelques mois difficiles depuis le printemps, c'est une donnée qui devrait soulager de nombreuses personnes sensibles ou allergiques. On notera toutefois une exception : la ville d'Aurillac, dans le Cantal, sera exposée jusqu'au 30 juillet.  Malheureusement, à la mi-août, les pollens d'armoise et d'ambroisie devraient faire leur apparition. Il n'y a plus qu'à vite profiter de ces trois semaines de répit pour se balader dans la campagne ou prendre un repas dans le jardin.  Le 27 juillet 2010 à 15:26 • Emmanuel Perrin
read more